Chris Hingley
Bulawayo - Zimbabwe
Chris Hingley has been our Mission Partner in Zimbabwe for many years, formerly as the Rector of the Petra Schools and founding pastor of Whitestone Chapel, and currently as the Chaplain at Whitestone School in Bulawayo and leader of the annual Aslan Camp in August. Chris has a significant ministry with children and young people in that country where there is much hardship. His role in organising the camp and pastoring provides an opportunity for children and young people to enjoy some time in a safe environment where they can be carefree.
Chris also runs afternoon or evening groups for high school students and a Friday night youth gathering for 50 teenagers, called "Fridays with Aslan".
Donations to Chris are tax deductible through Anglican Aid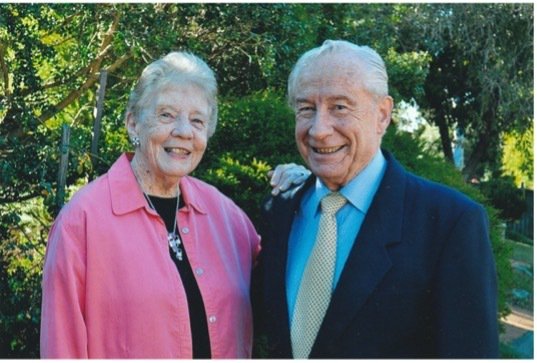 David & Robyn Claydon
David & Robyn Claydon have been associated with St Swithun's as Mission Partners for many years and they continue to inspire us with their tireless commitment to preaching, teaching, writing, nurturing and advocating for others. David is an expert on Islam and is in constant demand as a speaker and adviser. He has edited a book called Islam: Human Rights and Public Policy which he has given to every member of Federal Parliament and some State MPs. He works closely with Immigration officials in order to support applications by Christians from North Africa and the Middle East to come to Australia. Previously David has served as the International Director of the Lausanne Movement, the Federal Secretary of CMS and the NSW Director of Scripture Union.
Robyn has also served as the International Women's Director for the Lausanne Movement. She conducts a Women's Bible Study group at St Andrew's Cathedral which draws woman from all over Sydney and from different denominations. Robyn is a bible teacher and preacher and a mentor to young leaders. She has written a number of books to encourage people in their Christian journey.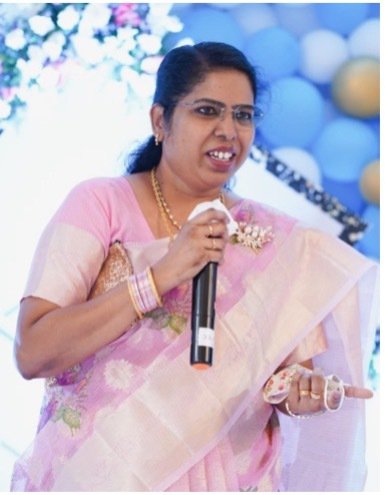 Evangeline Sita
Hyderabad, India
In 1993 a 23-year-old student and teacher, Miss Evangeline Sita, gathered a group of under-privileged children from one of the poorest areas in Hyderabad and began to teach them in the open air under a tree. In 2020 St Andrew's High School had 750 students and 55 staff. Senior students in recent years have achieved remarkable academic success. St Andrew's school has been generously assisted by sponsors in Australia who have enabled the purchase of land and the construction of school buildings. There is a continuing programme of expansion of the school to accommodate the various activities which are supported by Evangeline and her cousin, Sanjay Isaiah.
Donations to Evangeline are tax deductible through Anglican Aid.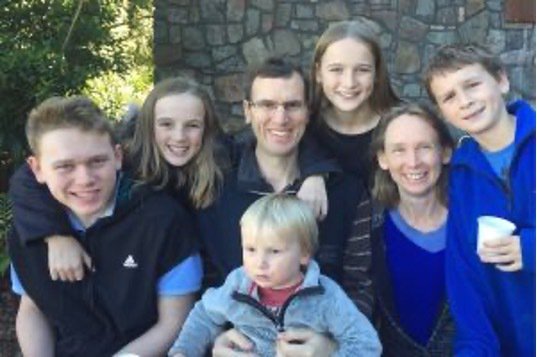 James Thomas
Global Recordings Network
The 7bn or so mobile handsets being used all around the world today present enormous opportunities for sharing the good news about Jesus. The GRN works to deliver gospel audio content via mobile devices to the people of the world who are least reached by the gospel. James is GRN's Mobile Technologist. He leads the implementation of GRN's strategy to deliver free gospel content via mobile devices. GRN distributes Bible stories recorded in 6,000 language dialects to mobile phone users in 170 countries. James works in Sydney, leading a team of software developers and testers. GRN's outreach website (5fish.mobi) and 5fish mobile app (5fish) provide easy access to free content online for listening to and sharing person to person using SD cards, Bluetooth, or portable media players.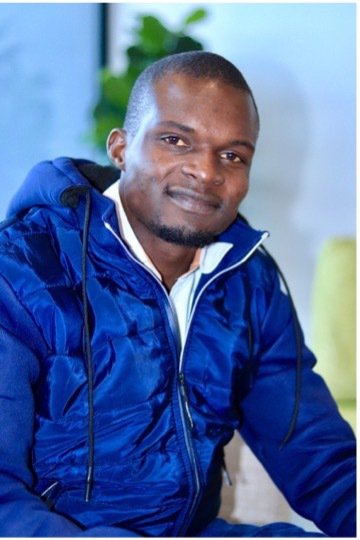 Philip Lomoro John Benjamin
Whitefield College, Cape Town, South Africa
GWC is an important contributor to theological education in Africa, preparing students for ministries of the Word of God in South Africa, greater Africa and beyond. The College's mission is "to shape minds via a classical theological education, create hearts devoted to Christian service, and train voices to effectively communicate the Word of Christ". We are supporting Philip Benjamin from South Sudan, through a bursary. He is studying for a Bachelor of Theology (2nd year). Philip was born in a village called Lasu under the current Yei River state, South Sudan. His parents are peasants who only survive on small scale farming. They are both Christians, who believe, love and trust in Jesus Christ the Son God. Philip is married to Betty Yeno, and God has blessed them with a child named Benjamin. The war divided them from Philip's parents. Philip and his wife were living in Juba city, South Sudan, but because his village had become like a war zone, he fled to the city.
His country is a Christian country, 93% of the people are Christians, and 7% are Muslims. Christians and the Muslims live harmoniously, that is to say, they don't fight one another yet. Philip's main reasons for being at GWC are so that he will see spiritual strengthening and transformation in his life to equip him to help transform others. More so, he wanted to learn the Bible in detail so that he will go and preach to people who have not yet received the Good News. Furthermore, he wanted to become well equipped to go back and teach people in other Christian institutions.
Donations to Philip at GWC are tax deductible through Anglican Aid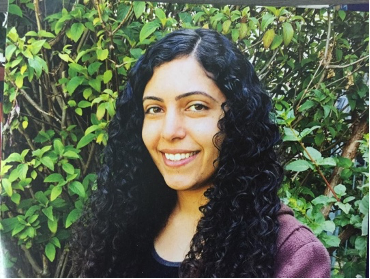 Elizabeth
CMS in the Middle East
After studying at Moore College and training at St Andrew's Hall, Elizabeth went to work with Warwick & Caroline in early 2020 in their rapidly growing ministry at a large expats church. It is a "church for people who think they don't like church, so we can help them come to know a God they think they don't need, tell them about Jesus, train and equip them, and send them back to their home countries to carry the message of the gospel." There are a number of ministries, including small groups, training courses, children's and women's ministry and more. They have 2 locations, 5 services and more than 4,000 people. Elizabeth's main two roles are making disciple-making disciples of women, especially the young adult women, and training youth leaders.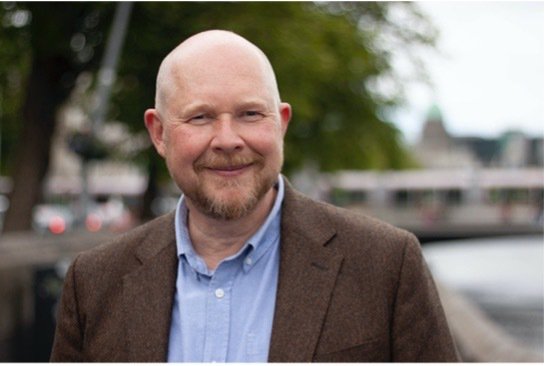 Cameron Jones
Irish Church Missions in Dublin
Cameron & Alex Jones are from Sydney and attended Christ Church St Ives. Cameron is ordained in the Church of Ireland (Anglican) and has served in All Saints Church Belfast. Ireland is the least-evangelised country in the English-speaking world. The Society for the Irish Church Mission was founded in 1849 and is committed to seeing gospel-believing gospel-sharing churches established and strengthened. In Dublin, with its population of 1.2 million, there are only about 10 churches that are theologically evangelical, two of which are ICM churches. The gospel need is immense. Cameron will be helping ICM by bringing the gospel to the growing number of people working in the "Silicon Docks" area of Dublin City where 7,000 professionals work in technology firms in the area. They have moved into their own home and their vision is to pioneer a church plant in Dublin.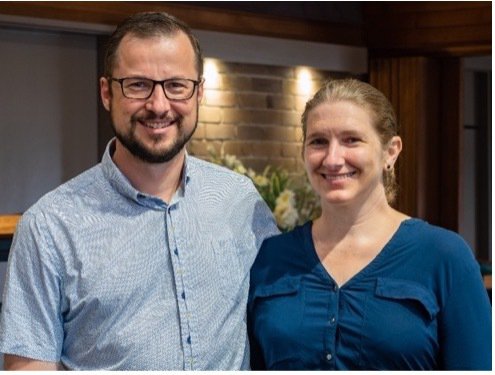 Simon & Alison Roberts
Bush Church Aid - Exmouth
Bush Church Aid has appointed Simon & Alison Roberts to take up a ministry position in Exmouth, WA. Exmouth is a town on the tip of the North West Cape in WA, around 1250 kilometres north of Perth in the Diocese of North West Australia. It is predominantly a tourism town, famous for the Ningaloo Reef and Cape Range National Park, meaning thousands of tourists bolster the town's population of 2200 throughout the year. Locals are involved in industries like tourism, fishing and maintenance of the nearby Naval base. Simon, who was the senior minister at St Mark's Malabar in Sydney, is committed to making disciples who make disciples.
Ku-ring-gai Christian Education Association
Ku-ring-gai Christian Education Association
Unfortunately, Stephen Gorringe, previously the SRE teacher at Ku-ring-gai High School, has had to resign due to serious ill health. We are praying for Stephen and his family that he recovers soon.
The Association is recruiting a replacement for Stephen and we will feature her or him or this website once they are known.
Donations to KCEA are tax deductible
It is also notable that Caroline Brigden, our Children's Minister, is now the Chairperson of the KCEA.
Turramurra Christian Education Association
St Swithun's and other local Protestant churches formed TCEA to fund the best possible Christian Special Education programme at Turramurra High School. In 2020 Fiona Newcombe and Heather-Rose Newcombe were appointed to share the teaching position (SRE) at Turramurra High School.
Donations to TCEA are tax-deductible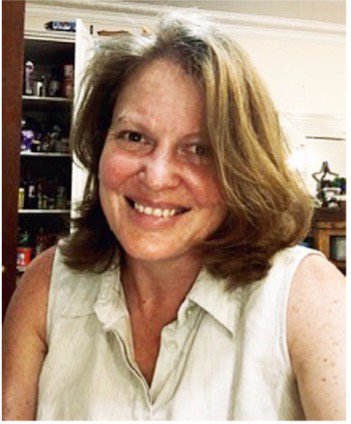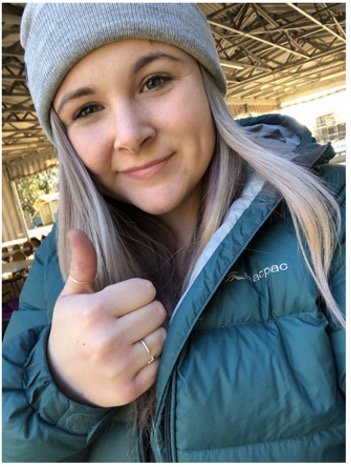 Parish Partner
Berkeley Life Centre - Illawarra NSW
BLC is a relatively young Anglican church plant in Berkeley in the Illawarra area of NSW. They began in 2007 as a missional church seeking to minister to a welfare dependent community that had been written off by many. Under the leadership of the Rev Wayne Pickford, their Senior Pastor, a former prison guard and professional wrestler, BLC is seeking to be the people of God in an area where life is often a struggle, by showing the hope that we all have in Jesus and his gospel. The mission of Jesus's church, including BLC, is to share that hope with others. There are a number of ways that BLC engages with and is part of the Berkeley community day to day, including Sunday gatherings, the Op Shop, Adopt a Block, Celebrate Recovery, food pickup and genuinely contributing to the community day to day.