Men's Breakfast
Thursday Mornings from 7.30 am
Swiz Men's Breakfast meets every Thursday morning from 7.30 to 8.30 am in the PACE Centre at 4A Merrivale Road, Pymble (opposite the church) for a catered light breakfast, with social time and a presentation by a visiting or local speaker. Men's Breakfast provides financial support to the SRE teachers at both Ku-Ring-Gai and Turramurra High Schools.
Men-in-the-Morning Bible Study takes place on the 1st and 3rd Thursdays of the month in the Lounge of St Swithun's Church (opposite the PACE Centre) from 8.30 to 9.30 am.
Whatever your background, age or stage in life, Chris Clark and the team would be delighted to welcome you.
For more information contact Chris Clark (clarklawoz@gmail.com) or the church office.
During the Holidays
Men's Breakfast will not meet on 29th Dec, 5th Jan or 12th Jan.
Men's Breakfast will meet on 19th Jan 2023, but will not meet on Australia Day (26th Jan public holiday).
Men-in-the-Morning Bible Study will not meet during January 2023, resuming on 2nd February 2023.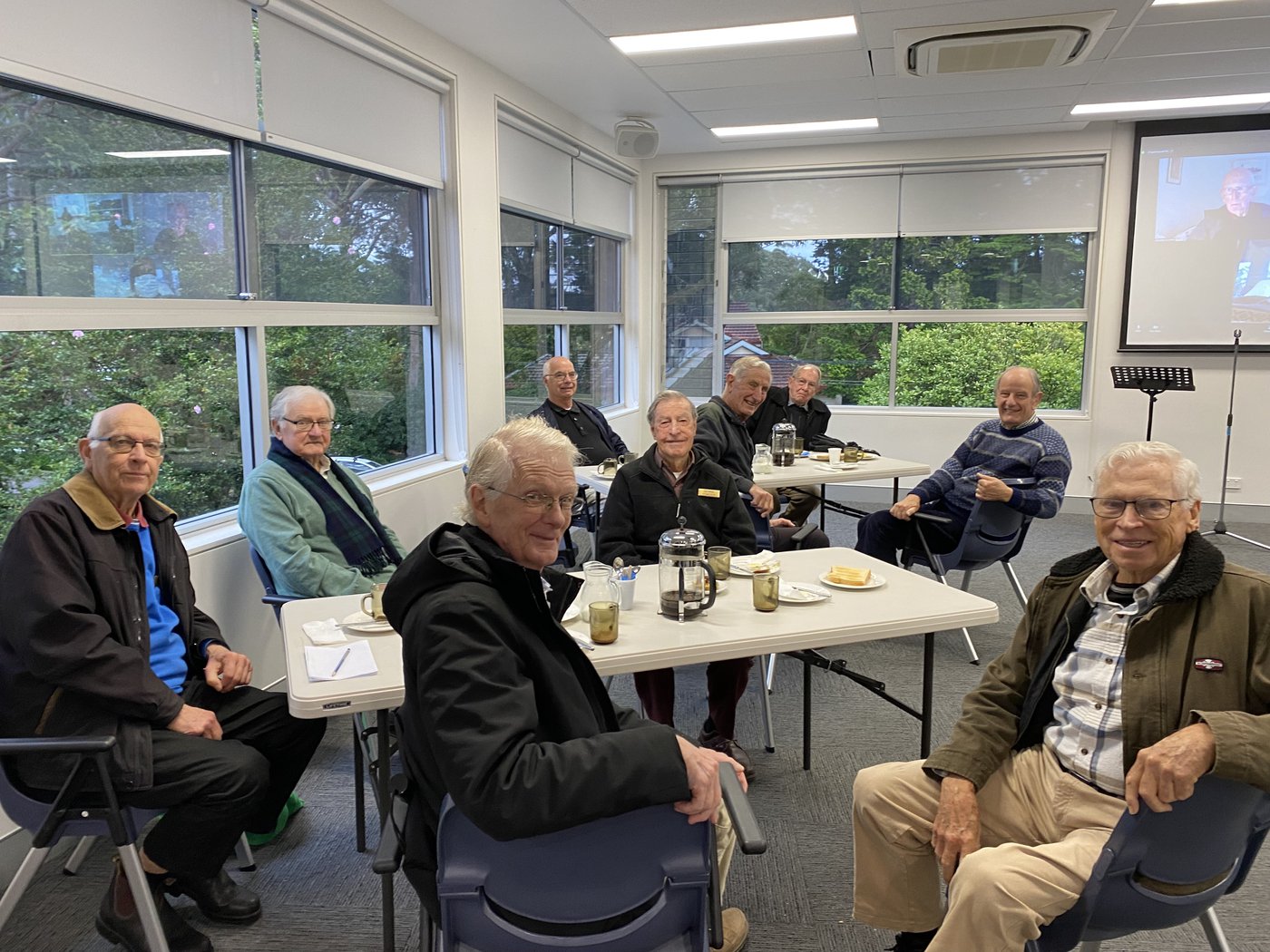 Men's BBQ

Men's Outdoor BBQ lunch usually takes place at the PACE Centre on the last Friday of each month. However please note that our next BBQ date is Friday 9 December at 12noon. Register by 7 December.
We meet at the Undercroft
4a Merrivale Rd, PYMBLE (entrance from Bungalow St)
$15 (Food and beverages supplied)
All men are welcome.
For more information contact Chris Clark clarklawoz@gmail.com